San Francisco Homeless Church
박희춘 목사

(Homepage)
2007-07-22 01:32:09, 조회 : 4,736, 추천 : 1015
- SiteLink #1 : http://homelesschurch.org/
- Download #1 : banner.gif (28.8 KB), Download : 21



- Download #2 : SFHomeless.jpg (682.0 KB), Download : 21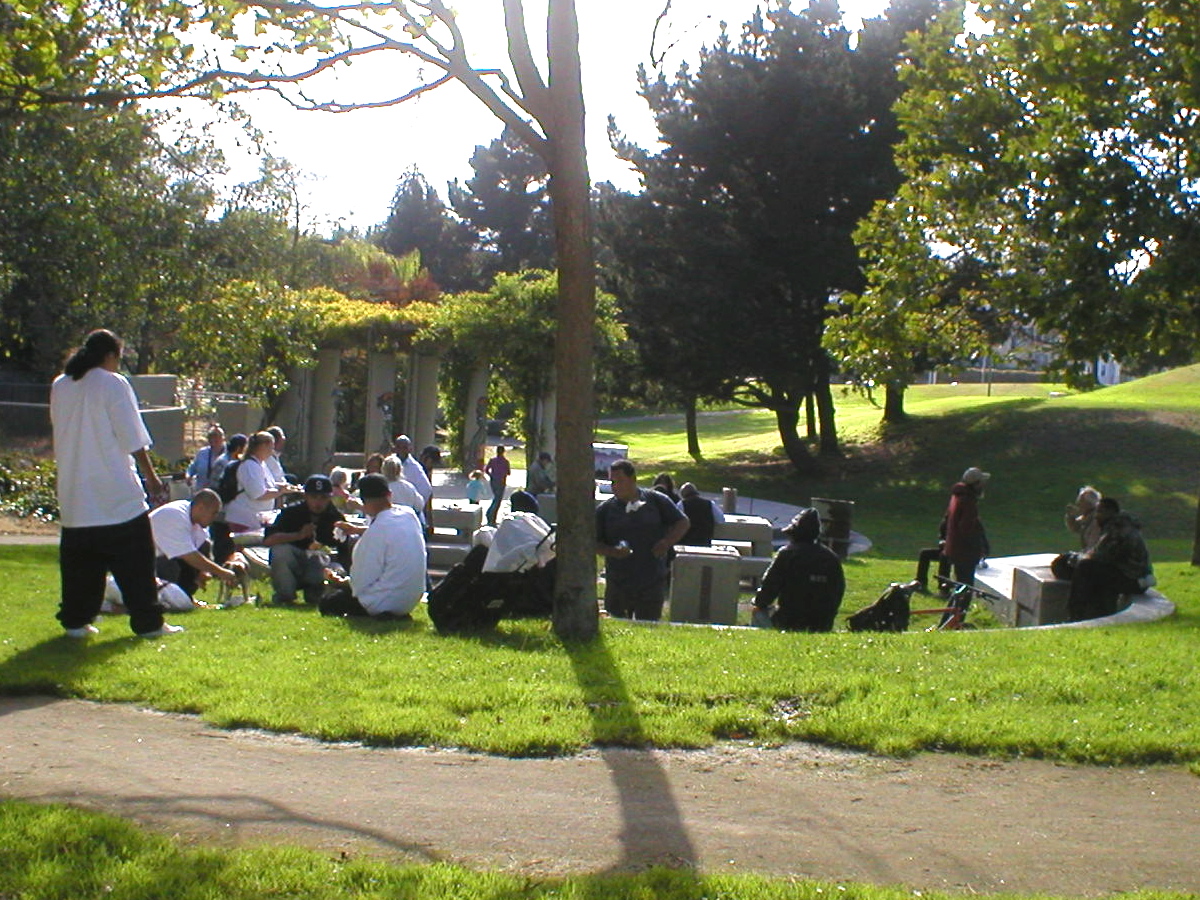 San Francisco Homeless Church

http://homelesschurch.org/

Our mission is to bring the saving, life-changing power of Jesus Christ to the hurting in San Francisco. We believe that there is a solution for homelessness that does not lie in just outer changes, but more importantly in inner changes. We believe God can bring hope to the hopeless, healing to the sick, confidence to those who have none left. We rely not on our own strength, but in the power of God to transform lives through His church.

THE VISION

Pastor Evan received the vision for the Homeless Church while he was still pastoring in a church with four walls in Orland, California. The new church was to be not an outreach, but a church of and for the homeless. There were four parts to the vision:

1. A church on the street, of homeless people.
2. Made up of small "pocket bodies" wherever people live.
3. Support trans-denominationally
4. Farther down the line, a warehouse where worship and preaching will be constantly going on, with services available like food, showers, laundry, shopping cart check-in.

STATEMENT OF FAITH

The Bible is the inspired and only infallible and authoritative written Word of God (2 Timothy 3:16).

There is one God, eternally existent in three persons: God the Father, God the Son, and God the Holy Ghost (Deuteronomy 6:4; Matthew 28:19).

In the deity of our Lord Jesus Christ, in His virgin birth, in His sinless life, in His miracles, in His vicarious and atoning death, in His bodily resurrection, in His ascension to the right hand of the Father, in His personal future return to this earth in power and glory to rule a thousand years (John 1:1).

In the blessed hope -- the rapture of the Church at Christ's coming (Titus 2:13).

The only means of being cleansed from sin is through repentance and faith in the precious blood of Christ (John 14:6).

Regeneration by the Holy Spirit is absolutely essential for personal salvation (Titus 3:5).

In water baptism by immersion (Matthew 28:19).

The redemptive work of Christ on the cross provides healing of the human body in answer to believing prayer (1 Peter 2:24).

The baptism in the Holy Spirit, according to Acts 2:4, is given to believers who ask for it.

In the sanctifying power of the Holy Spirit by whose indwelling the Christian is enabled to live a holy life (Galatians 5:16-25).

In the resurrection of both the saved and the lost, the one to everlasting life and the other to everlasting damnation (Revelation 20:11-15).